2011-06-12 12:00 Age: 12 Years
Not yet registered at the Summer School in Linz, Austria?
Do not miss talks by international experts on formal code analysis, Linux real-time and safety.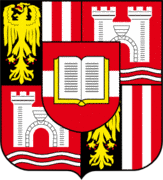 The four-day hands-on-session (July 12 - 15) at the 2011 Linz Summer School is fully booked. However, there are still a number of seats available for the Scientific Day on July 11, 2011. If you don't go, you will miss:
Welcome and opening session, Prof. Berhard Zagar, University of Linz
Symbolic debugging, Prof. Wolfgang Kuechlin, University of Tübingen
Real-time Linux quality assurance, Carsten Emde, OSADL
Current status of real-time mainline Linux, Thomas Gleixner, Linutronix
Coccinelle, Julia Laval, University of Copenhagen
Certification of Open Source components used in safety related systems, Bernhard Nölte, TÜV Süd Rail, Munich
Enhancing Linux security: How to implement a Linux security module and how to improve ecryptfs, Thomas Wollinger, escrypt GmbH
More details are given here. Please use this form (PDF format) for registration.
---