Dates and Events:
Breaking News:
---
2008-01-25 12:00 Age: 11 Years
Kernel 2.6.24 on its way to the next "Latest Stable"
Linux 2.6.24 is out! Why is this important for us?

Every new release of the Linux kernel is, of course, important. The 2.6.24 Linux kernel release, however, is especially important to us, since

it incorporates high-resolution timer for x86/64, ARM, PowerPC and MIPS,
will have production-quality Realtime-Preempt patches,
its Realtime-Preempt patches will be stable and fully functional with every subsequent kvm-relase from kvm-59 onwards,
it contains a number of important performance fixes such as improvements of the scheduler for SMP kernels,

merging the 32- and 64-bit Intel architecture trees will facilitate this and future kernel development and, thus, contribute to stabilize the kernel and related Realtime-Preempt patches
and last not least

it is scheduled to become OSADL's next "Latest Stable".
We have updated our Linux Realtime Road Map to reflect the upgrade changes introduced with Linux 2.6.24.

Get the details
As always, a complete list of the release changes is available in the original (6 MByte text file) changelog.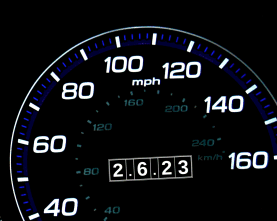 In addition, Linux Weekly has a quick overview about the merged components, and Linux Kernel Newbies have a detailed description of the individual items that were modified, improved, added or removed. Overall, the 2.6.24 Linux kernel is breaking a number of records with more than 10,000 individual changesets, with an overall growth of nearly 300,000 lines of code, and with a total of 950 contributing developers. Its precursor, the 2.6.23 Linux kernel, saw about 6200 patches obtained from about 860 developers. If this is taken into consideration, the somewhat longer gestation period of the 2.6.24 release is not surprising at all.

And, the winner is ...
Thomas Gleixner did it again. While in 2.6.22 Thomas and his team at Linutronix reached the amazing #9 of the worldwide contributions to the kernel - more than Intel, Cisco, Oracle, Freescale and many others -, Thomas finally made it to #1 in kernel 2.6.24! Even under consideration that this top ranking is mainly related to the i386/x86_64 architecture merger Thomas initiated and carried out, this is a huge achievement that cannot be overestimated. Congratulations, Thomas!
Most active 2.6.24 developers

By changesets

Thomas Gleixner

362

3.6%

Bartlomiej Zolnierkiewicz

205

2.0%

Adrian Bunk

190

1.9%

Ralf Baechle

176

1.8%

Pavel Emelyanov

146

1.5%

Ingo Molnar

141

1.4%

Tejun Heo

138

1.4%

Paul Mundt

131

1.3%

Johannes Berg

119

1.2%

Al Viro

116

1.2%

By changed lines

Thomas Gleixner

46358

5.9%

Zhu Yi

35133

4.5%

Auke Kok

25861

3.3%

Michael Buesch

24480

3.1%

Ivo van Doorn

22178

2.8%

Matthew Wilcox

20416

2.6%

Adrian Bunk

19050

2.4%

Larry Finger

15003

1.9%

David S. Miller

14315

1.8%

Andy Gospodarek

13814

1.8%
(Data taken from this related LWN.net article)
---
Related News:

A new RTOS is born - 2008-07-29 12:00
Who made Linux-2.6.22? - 2007-08-08 12:00