Dates and Events:
Breaking News:
---
2011-05-19 12:00 Age: 8 Years
Linux real-time news from San Francisco
Thomas Gleixner at the Embedded Linux Conference 2011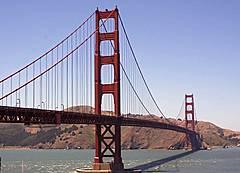 One of the more important talks at this year's Embedded Linux Conference (ELC) that took place in San Francisco, California, at the end of April 2011 was delivered by PREEMPT_RT maintainer Thomas Gleixner. Thomas gave a lot of details on the current status of the PREEMPT_RT patches. In addition, he described the next steps to merge the remaining bits and pieces to mainline. In this context, he showed - for the first time - a roadmap.
Jake Edge has provided an excellent article at LWN.net on this talk. It is available here.
---