Dates and Events:
Breaking News:
---
2008-02-09 12:00 Age: 11 Years
Open Source H10
Happy Birthday! And read what Bruce Perens is saying to celebrate this event.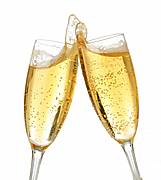 On February 9, 1998, Bruce Perens published the Open Source Definition and the public announcement of the Open Source Initiative that Eric Raymond and he were starting. This was the first time that the general public heard what Open Source was about. Read more.

By the way, we have added a new section to the OSADL Web site which will provide original versions of important documents in the context of Open Source Software. Bruce Perens' article State of Open Source Message: A New Decade For Open Source is one of them.
---