Dates and Events:
Breaking News:
---
2008-11-07 12:00 Age: 10 Years
OSADL Fieldbus Framework Meeting at the SPS/IPC/Drives 2008
Working group aiming towards a transparent, object-oriented fieldbus API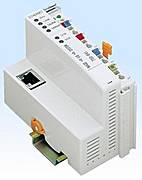 The next meeting on the OSADL Fieldbus Framework is scheduled during this year's SPS/IPC/Drives in Nuremberg, Germany.
The meeting will take place on Wednesday, November 26, 2008, 09:30 to 13:00 in Nuremberg, CCN CongressCenter Nuremberg, Germany.
Program details are given here; please register, if you wish to participate. Access is free, no OSADL membership required.
---