2013-04-25 12:00 Age: 10 Years
OSADL has moved to new offices ...
in Heidelberg, Germany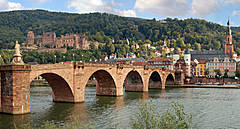 Please note our new address at the Technologiepark Heidelberg:
OSADL eG
Im Neuenheimer Feld 583
D-69120 Heidelberg
Germany
Phone: +49 6221 98504-0
Fax: +49 6221 98504-80
All other data (please refer to the imprint page) did not change.
Location and directions
The exact location and a link to calculate directions are given here.
Parking
Parking space is available close to the mark "B" at this link.
Facilities
Two office rooms for management, sales and marketing
Conference room for up to 10 persons (conference center for up to 120 people nearby)
Server room with water-cooled air condition for QA Farm test racks
Storage room
---
---