2009-09-03 12:00 Age: 14 Years
Safety Critical Linux - What's new?
Can we trust Linux? Listen to Nicholas Mc Guire on Safety Critical Linux and participate in the related discussion to better understand when we can and when we cannot.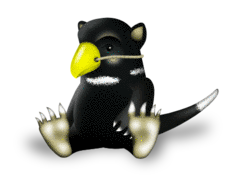 Can Linux be used in safety-critical systems? Is Linux stable enough? What happens, if you expect a penguin to do the work in a safety-critical system but, in reality, the penguin silently disappeared, and a Tasmanian devil - although well-disguised - does the work instead?
Such and possibly more imminent problems will be discussed at the
OSADL Safety Critical Linux Working Group Seminar in Korneuburg, Austria,
that is scheduled for Tuesday, October 20, 2009. We gratefully acknowledge the hospitality of Liebherr Transportation Systems GmbH, Abteilung Systemtechnik, to host this seminar. Liebherr is active in the development of safety-related platforms for on-board rail equipment and considering Linux as one of their strategic options for the future.
The seminar will be organized by OSADL's Safety Coordinator Nicholas Mc Guire and focus on important topics such as
Safety Standards and Open-Source
Safety and Security
Open-Source for safety related systems and strategies
More details are given here; please use this form to register.
---