Dates and Events:
OSADL Articles:
---
2008-05-29 12:00 Age: 12 Years
"Embedded Linux" is now officially maintained
David Woodhouse and Paul Gortmaker have volunteered to act as maintainers for "Embedded Linux".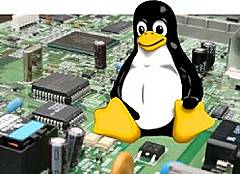 Since Linux continues to be the top operating system for Embedded Systems, time has come that this fact is also reflected on the Linux maintainers' side: Two new maintainers accepted to do this job which will, hopefully, ensure that kernel upgrade changes that improve the performance of servers and other "big iron" will not have negative impact on embedded systems. The new entry in the MAINTAINERS file contains the following data:

# grep -A6 "EMBEDDED LINUX" MAINTAINERS 
EMBEDDED LINUX
P:    Paul Gortmaker
M:    paul.gortmakerªwindriver.com
P:    David Woodhouse
M:    dwmw2ªinfradead.org
L:    linux-embeddedªvger.kernel.org
S:    Maintained

As you can see, a mailing list for Embedded Linux is now also available. Click here to see some more info, or subscribe immediately to the new mailing list by sending an email with "subscribe linux-embedded" in the message body to the kernel mailing list server's majordomo.
Within a couple of days, the mailing list has already grown to more than 350 subscribers! A final proof that the new mailing list on Embedded Linux was needed.

###GOOGLEPLUSONE###
---