Dates and Events:
Breaking News:
---
2008-01-04 12:00 Age: 11 Years
CONFIG_PREEMPT_RT goes Enterprise
Red Hat®'s Enterprise MRG (Messaging, Realtime, Grid) Beta 1 available, production release expected soon.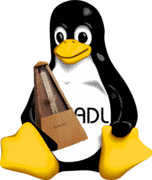 Red Hat® recently announced the availability of a beta 1 realtime capable kernel for RHEL 5.1 (Red Hat Enterprise Linux) called Enterprise MRG. It is based on Linux 2.6.21 and, of course, on Ingo Molnar's and Thomas Gleixner's Realtime-Preempt patches.
Why is this relevant and important for us?
Every Linux system, irrespective of running in a tiny embedded microcontroller or in a 4096-processor enterprise mainframe, has access to the same basic kernel configuration features. In consequence, every increase in the user basis of a specific kernel feature such as the realtime capabilities broadens the testing platform and helps reduce errors and increase stability. It is therefore quite possible that a realtime related improvement made while developing Enterprise MRG will also improve the realtime capabilities of the Linux kernel used in an embedded automation device - and vice versa. This synergy would not happen, if we still used different operating systems for the various fields of applications, which is still recommended by certain vendors even today.

Mainline is the main line

To quote the following (taken from here) in an OSADL News Article would be preaching to the choir: "Implementing realtime capabilities in cooperation with the upstream kernel community takes much longer, and is harder to conduct than in-house development of a custom kernel. However, the end result is a much more cleanly architected and robust implementation."
Read more

Red Hat also has an interesting White Paper with technical data and many more details on its approach and contributions to the realtime patches of the mainline Linux kernel.
---