2009-03-15 12:00 Age: 15 Years
Always wanted to become an OSADL Sponsoring Member? Now you can!
OSADL welcomes its first Sponsoring Member Reccoware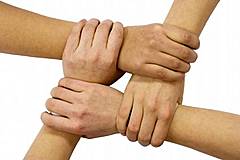 We have had a number of requests from individuals and sole proprietors who asked us to establish a sponsoring membership in the Open Source Automation Development Lab. They wanted to

document their enthusiasm for Open Source software and, in particular, Linux and its use in the automation industry, in machines and in embedded systems,
participate, at least to some degree, in the growing OSADL community,
contribute to the development of Open Source software,
enjoy reduced admission fees for OSADL conferences, seminars etc.,
display a special OSADL Sponsor Logo in printed material and on the Internet,
be listed on the OSADL website as a Sponsoring Member along with a link to their business and some information about their products and services.

We hear you! The newly established OSADL Sponsoring Membership exactly offers what is listed above.
The admission agreement for a Sponsoring Membership in the Open Source Automation Development Lab is available in English and German language (PDF format). If you want to support us, please download the agreement, complete it and send it via mail to our office at Homagstr. 3-5, D-72296 Schopfloch, Germany.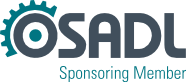 And we have created a special version of the OSADL logo. Sponsoring Members can download this logo from a restricted area of the OSADL website that is accessible exclusively by OSADL Sponsoring Members. The logo is available in various bitmap and vector formats.

And, believe it or not, the first OSADL Sponsoring Member just submitted

the admission agreement to us! We are glad to announce that Wolfgang Ocker's company Reccoware is OSADL Sponsoring Member now. Wolfgang has profound expertise in real-time operating systems and applications. He is using Linux and developing for it since its very early days. His company is offering the services:

System software development for Linux
System integration on Linux targets
Training for prospective Linux software developers
Welcome, Reccoware, as OSADL Sponsoring Member!

---