Dates and Events:
OSADL Articles:
---
2011-02-26 12:00 Age: 10 Years
Three more member companies join OSADL
Desarrollo Software Miramón 4 (Spain), Eberspächer (Germany) and OpenTech (Austria) are now with us!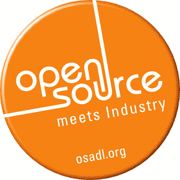 During recent months, three more companies decided to join OSADL.
Our first Spanish member company is the software engineering company Desarrollo Software Miramón 4 S.L. located in San Sebastian, at the north of Spain
In addition, Eberspächer Electronics GmbH & Co. KG recently became OSADL member. They are located in Göppingen, Germany.
Last not least, the Austrian OpenTech EDV Research GmbH is now with us.
"Open Source meets Industry" - and industry joins OSADL. Welcome DSM4, Eberspächer and OpenTech at OSADL!
---
Desarrollo Software Miramón 4 S.L.

Desarrollo Software Miramón 4 S.L. is specialized in the creation of innovative software solutions for complex automation and control requirements. The company's experience reaches from the railway technology to the development of numerical control machines.
Desarrollo Software Miramón 4 engineers provide
Development and management of industrial software of any kind
Software testing and quality assurance
Consulting for software development and engineering
Recently, the company has noted an increase of projects and requests with respect to Linux and Open Source - this was the main reason to join OSADL.
---
Eberspächer Electronics GmbH & Co. KG
The name

"Eberspächer" is very famous, and everybody immediately thinks of vehicle heaters - which is, of course, an important part of the Eberspächer group. The Eberspächer Electronics GmbH & Co. KG, however, has a separate field of activity - still in the automotive business, though. They have been in the marketplace with products associated with FlexRay and vehicle networking technology for 10 years now. When the company decided to release a Linux driver for one of their FlexCard interface cards, it was decided to join OSADL to get the best possible connections to people who actively work in this part of the Linux kernel.
---
OpenTech EDV Research GmbH

The OpenTech EDV Research GmbH, founded in 2003, is an SME located in Bullendorf, Austria. Being strongly associated with the Distributed Embedded Systems Lab of Lanzhou University (http://dslab.lzu.edu.cn), the focus of OpenTech is industrial research of core technology in the area of distributed embedded RTOS for safety related systems. OpenTech's manager Prof. Nicholas Mc Guire became OSADL's Safety Coordinator in 2008; one of his first actions was to found the Safety Critical Working Group of OSADL that he is leading since then.
Major activities of OpenTech in the safety area are:
Seminars on Linux for safety related systems
Advanced tooling (based on formal and semi-formal methods)
Development of safety concepts for FLOSS
Bridging the sometimes contradicting needs of safety and security
For more details about OpenTech, please refer to the company description in our member section.
---