Next OSADL Events:
Breaking News:
---
Event
Title: OSADL Networking Day 2013
Start date: 28.05.
Description:
The final program is available here. The two main topics of the Networking Day are "How to select an appropriate Linux distribution for embedded systems, if any?" and "Linux certification: OSADL SIL2LinuxMP project and research status".
Purpose
The purpose of the OSADL Networking Day is to improve networking and collaboration among OSADL and its members including academic and sponsoring members. It was based on an initiative of several members of the OSADL Supervisory Board and was first organized in 2012. The overwhelmingly positive feedback of the 2012 event was a clear message to organize another Networking Day this year.
Presentations
In addition to technical and scientific presentations of selected topics (30 minutes), we will organize product-related sessions with short communications (10 minutes) and table-top presentations.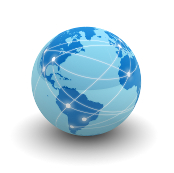 In all these sessions, participants will be given the opportunity to present details of current strategies and developments including new services and products that may be important to all of us. Reports on currently unresolved issues and pending decision-making are also welcome.
All presentations should be somewhat related to our goal, i.e. to facilitate and improve the usage of Open Source software in the industry.
Topics
Topics include but are not restricted to
Using and improving particular Open Source software

Real-time Linux
Core components of the Linux kernel
Debugging and tracing of the Linux kernel
Linux drivers
Real-time Ethernet
Embedded Linux distributions
Board support packages
Integrated development environments
Programmable logic controllers for Open Source systems

Licensing Open Source Software
Dealing with patents in the context of Open Source software
Using Open Source software in a safety-critical environment
Industrial processors and chipsets with Open Source support
Industrial computer boards with Open Source support
Automation components with Open Source support
Participation
Unrestricted participation is only available for OSADL members. However, a limited number of seats are available for non-members who are interested in OSADL's work and would like to learn more about OSADL. Please let us know, if your company is not yet OSADL member and you would like to be invited. These seats for non-members will be distributed on a first-come, first-served basis. In addition, OSADL members may propose guest companies to be invited.
Back