Dates and Events:
OSADL Articles:
---
2013-03-13 12:00 Age: 8 Years
Use "Gizmos" instead of "Devices" ...
... and the long latency is over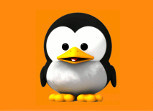 Before explaining what LinuxGizmos is, let us again say "thank you" to Henry Kingman and Eric Brown who did a great job to keep embedded and industrial Linux users and developers informed about new Linux devices. Unfortunately, their site stopped on February 3, 2012 and left since then the shocked community in the dark.
Fortunately, the light is on again. Here is Rick Lehrbaum's announcement of LinuxGizmos, the successor of LinuxDevices where he writes among others "a growing number of individuals and companies urged me to do something to get LinuxDevices back on its feet, or to launch a new site to fill the void. Thanks to this encouragement, and recognizing that embedded Linux is not simply alive and well, but has been growing exponentially as the OS-of-choice for smartphones and numerous other embedded applications, I decided to launch a successor site."

This really is good news, and - even better - Rick already agreed to post relevant OSADL news in a similar way as Henry and Eric did so before.
Thus, if you would like to stay informed about what is going on in the world of Linux devices, do not forget to visit LinuxGizmos!
---