2013-10-08 12:00 Age: 10 Years
Real Time Linux Workshop 2013: Seminars, Tutorials and Hands-on Sessions
All relevant details now online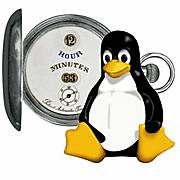 Seminars with and without hands-on sessions on the various aspects of using Linux in real-time and safety environments are offered on Thursday, October 31, 2013. This is another highlight of the 15th Real-Time Linux Workshop that will be held in Lugano, Switzerland, that you should not miss.
The program covers a number of highly relevant topics that everyone interested in
Open Source software,
Linux kernel development,
software development in general,
real-time systems,
real-time Ethernet, and
safety certification
should know. Click on the title in the following table to browse to the related abstract.
Please note that participation at the seminars is included in the workshop fee. Registration for the various seminars will start on Monday morning, October 28, 2013. Seats will be assigned on a first-come first-served basis.
---