Dates and Events:
OSADL Articles:
---
2014-01-20 12:00 Age: 7 Years
Good news from OIN
The Linux Defense Department

The OIN (Open Invention Network) had an extremely good year in 2013: almost 200 new participants joined the anti-aggression community that now is more powerful than ever. OIN also expanded the definiton of packages covered at the end of 2013 and, last not least, Google stepped up to increase its commitment to OIN.
Apparently, 2014 is starting as good as 2013 ended: In the first half of January, already 23 companies or organizations joined OIN, including three very big corporations from Japan, US and Taiwan that will be made public later the month.
So there is no doubt, OIN is moving full steam ahead. OIN is very dedicated to keeping Linux and Open Source free from software patent threats as much as possible.
OSADL gratefully acknowledges all these OIN activities, and we are encouraging every company and every organization whose business is built on the availability of a free Linux to join OIN. With the newly provided E-signing, joining is easier than ever now!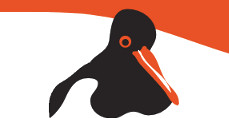 Should a company still have objections against joining OIN and require legal advice, OSADL can help: Our members enjoy free OIN licensing advice through our General Counsel attorney Dr. Till Jaeger. In addition, one of the European OIN representatives is our partner Armijn Hemel at Tjaldur Software Governance Solutions who also will be glad to provide support with any aspect of the OIN licensing procedure.
Linux, OIN and OSADL have a lot in common: We all are undertaking a business that is impossible for the individual, but many can do. And we all rely on the number of active supporters: The more supporters we have, the more efficient and powerful we are. Come in, it's free as free in free speech.

---