Dates and Events:
OSADL Articles:
---
2006-12-08 12:00 Age: 15 Years
Welcome Kontron at OSADL!
Kontron Modular Computers GmbH joins the Open Source Automation Development Lab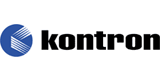 It is our great pleasure to announce that the request for membership of the Kontron Modular Computers GmbH, Kaufbeuren, Germany, has been accepted today. We are extending a warm welcome to everybody at Kontron Modular Computers, and we are looking forward to a fruitful and gratifying collaboration. Thank you, Kontron, for joining us!
---
Related News:

We are growing! - 2007-07-10 12:00