Dates and Events:
OSADL Articles:
---
2021-09-06 12:00 Age: 51 Days
"OSADL Track" at EWC 2022: Call for Papers
All about legal and technical issues and solutions when using Open Source software in industry

This special track of the 2022 embedded world Exhibition & Conference will include talks on
legal aspects of Open Source software
organizational and process-related aspects around the industrial use of Open Source
software
technical aspects of Open Source software
Please submit your proposal at www.embedded-world.eu/call-for-papers not later than September 22, 2021 and select the topic "11.6: OSADL – Open Source Software". Authors will be notified by November 22, 2021. Presentations shall be submitted until February 18, 2022. Optionally, papers can be submitted for publication in the conference proceedings which will be made available soon after the event. Please download the OSADL Track flyer from here, if you are interested.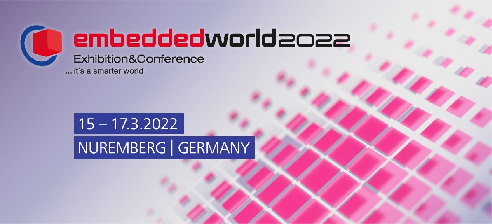 ---