2009-10-20 12:00 Age: 11 Years
LWN.net reports on RTLWS11 in Dresden
Several reports of the Eleventh Real Time Linux Workshop and on the RT mini summit are now available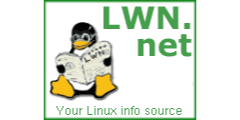 LWN.net Executive Editor Jonathan Corbet kindly accepted our invitation to attend the Eleventh Real Time Linux Workshop that was held earlier this month in Dresden, Germany, where he gave an in-depth and highly appreciated talk on the current status and future plans of the Linux Kernel (the slides are here).
In addition, Jonathan and his colleague Jake Edge wrote a number of articles and reports on the Real Time Linux Workshop and on the preemption (RT) mini-summit. The latter was held the day before and on the first day of the Real Time Linux Workshop. Thank you, Jake and Jonathan, for all this great work!
Below are links to the various articles and related documents.

by Jonathan Corbet
by Jonathan Corbet dealing with
Non-deterministic hardware ("Analysis of inherent randomness of the Linux kernel") by Peter Onkech (abstract, slides, paper)


Developers and academics (Plenary Panel Discussion "Academic OS research and Open Source community - different universes?")

by Jonathan Corbet centering on
"An EDF scheduling class for the Linux kernel" by Dario Faggioli, Michael Trimarchi, Fabio Checconi and Claudio Scordino (abstract, paper)
"Deadline scheduling on Linux and why it hasn't happened yet" by Peter Zijlstra (slides)

by Jake Edge containing details on
---
Related News:

Threaded IRQ handlers on their way to mainline Linux - 2009-04-14 12:00
PREEMPT_BEACH - 2009-02-26 12:00