Dates and Events:
OSADL Articles:
---
Automatisierungsregion Rhein Main Neckar e. V.

http://www.automatisierungsregion.de
Your guide between IT and Production.
You are welcome to use our network to collaborate and share information with automation and IT partners. Due to the large number of companies and research facilities; the Rhine Main Neckar Region has an extraordinarily large production spectrum and high competencies in the field of automation and digitization. This competence is bundled in the network of the Automatisierungsregion and makes it the ideal partner to establish new contacts and to promote the exchange of experience.
CERT@VDE

CERT@VDE assists SMEs in the industrial automation sector with the handling of vulnerabilities and product security incidents, enabling cross-organizational collaboration.
CERT@VDE
Provides a neutral, trustworthy and secure platform for collaboration between vendors.
Assists with the coordinated disclosure of vulnerabilities.
Enables exchange and discussion of methods and practice for product security.
Processes vulnerability information from multiple sources and provides it to the target constituency, i.e. vendors, integrators and users of Industrial control systems (ICS).
Organizes workshops for the industry.
Develops processes and best practices with its partners in the industry.
CAN in Automation (CiA) GmbH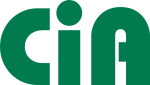 CAN in Automation (CiA) is the non-profit CiA international users' and manufacturers' group supporting Controller Area Network (CAN). The aim was to provide an unbiased platform for future developments of the CAN protocol and to promote the image of CAN.
Founded in March 1992, the CAN community nowadays counts more than 600 member companies worldwide. CiA members develop and publish CiA specifications, which cover physical layer definitions as well as application layer and device profile descriptions. Representatives of CiA actively support international standardization of CAN protocols.
CDOSS (Compliance for Data Open Source Software)
The mission of CDOSS (Compliance for Data Open Source Software) is to certificate every person using AI and Big Data Open Source Software to prove compliance with standards, legislation and contractual requirements. As specialists we feel that it is important to demonstrate technical competence and adherence to an ethical code for the emerging data processing technologies.
CDOSS aims to create opportunities for everyone to gain recognition for education and skills in the Open Source movement, especially the Big Data domain, through certification. To that end, six certifications are prepared to present abilities to

implement a IA models
administer and maintain Big Data platforms

More over, it is planned to offer a certification body based on an ISO/IEC standard, so that CDOSS certified engineers can provide their clients with comprehensive services that inspire trust and benefit society as a whole.
CyberForum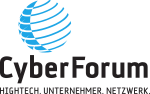 CyberForum is a non-profit organization based in Karlsruhe. The activities are mainly based in the TechnologyRegion Karlsruhe. With more than 1,200 members, CyberForum e.V. is the largest hightech.business.network. in Europe. From startups to international corporations, research institutions and universities: CyberForum brings them all together. A networking platform with the direct connection to competence, business contacts and career prospects.
"From the network, for the network" is the guiding principle which inspires CyberForum. The exchange of experience, knowledge, contacts and ideas takes centre stage. Exciting business ideas start here, entrepreneurs meet like-minded people; scientists and technology enthusiasts make contact with economists, creative minds and business angels.
The members of CyberForum come from various branches such as software development, e-commerce, IT consulting, social media, gaming, IT security, software architecture and media agencies and the creative industry.
CyberForum supports businesses from the IT and high-tech industry in all stages of their development: from startup consulting to professional staffing and even location marketing campaigns.
Kompetenznetzwerk Mechatronik e.V.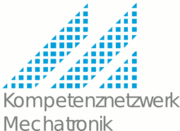 The registered association "Competence Network on Mechatronics" in Göppingen, Germany, was founded in 2001. Members are manufacturers of mechatronic devices, automation companies, schools, high schools and universities, private and public research organizations, and IT and finance service providers. The primary goal of the "Competence Network on Mechatronics" is to improve the communication between the members on the latest progress in mechatronics.

OSPO Alliance
The OSPO Alliance is a non-commercial alliance and collaborative network of peer organizations in the service of Open Source software in Europe and globally. It was launched in June 2021 by European non profit organisations — OW2, Eclipse Foundation, OpenForum Europe, and Foundation for Public Code.
The OSPO Alliance aims to bring actionable guidance and solutions to all organisations willing to professionally manage the usage, contribution to and publication of Open Source software, regardless of their size, revenue model or whether public and private.
The OSPO Alliance is running the so-called OSPO.Zone — an open experience-sharing platform to facilitate discovery of tools and best practices and help define the state of the art in this domain.